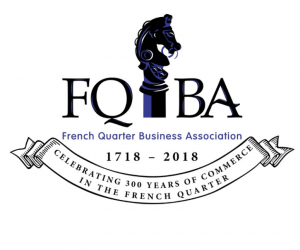 The French Quarter has been in the business of trade and commerce since 1718 when Jean-Baptiste Le Moyne de Bienville and French Mississippi Company landed on the riverbend. The French Quarter Business Association is proud to be apart of that commercial history and dedicated to its continuation. In honor of the Tricentennial, the French Quarter Business Association will showcase some of the businesses who are apart of that history throughout the year.
Bourbon Orleans Hotel

What year was your comp any established?
1964.
How long have you been located in the French Quarter?
The building has been here since 1817 with a 200 year old ballroom.
What does it mean to be a French Quarter business?
We are part of the most historic colorful and vibrant neighborhood in New Orleans. Where we strive every day to provide unique and memorable experiences.
Describe in what ways the French Quarter has affected your business over the years.
The French Quarter has proven to be the most in demand destination in United States. We have seen our leisure market grown over the year. We expect to see this continue to grow as citywide conventions decline.
Do you have an interesting or funny story about being located the French Quarter?
Our location at 717 Orleans Street is right in between The St Louis Cathedral and Bourbon Street. Located right in the middle of heaven and sin (hell). I guess we are purgatory!
To learn more about the Bourbon Orleans Hotel visit www.bourbonorleans.com.