As an FQBA Member you will…
Be Heard: FQBA has cultivated relationships with local officials and agencies, which affords the group a strong voice in the community.
Be Represented: FQBA Board members make it a priority to build bridges among community groups and public offices.
Be Protected: FQBA continues to work with the 8th District NOPD on issues faced by the community, and supports Cops 8.
Be Insured: FQBA members gain access to one of the most comprehensive and competitively priced insurance programs available in southern Louisiana.
Be Informed: FQBA serves an informational resource for its members.

Office Depot Business Solutions
The French Quarter Business Association has partnered with Office Depot Business Solutions to provide you with an extraordinary savings opportunity. Over 500 non-profits across the country, along with local associations and organizations have combined their purchasing power to create a National Chamber of Commerce Discount Program. This is a complimentary benefit of your membership with FQBA, making available to you, National Account Pricing at Office Depot!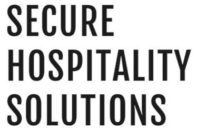 Secure Hospitality Solutions
Payments Solutions benefit for members. Protecting your revenue stream. Providing predictable deposits. Producing greater profits. That's our job. We are driven by the top processors in the world. We serve a wide variety of merchants: Hospitality | Retail | Healthcare | Service. We understand Surcharging.