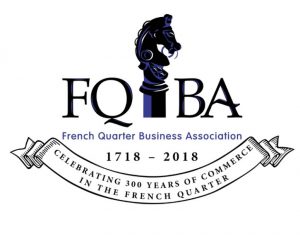 The French Quarter has been in the business of trade and commerce since 1718 when Jean-Baptiste Le Moyne de Bienville and French Mississippi Company landed on the riverbend. The French Quarter Business Association is proud to be apart of that commercial history and dedicated to its continuation. In honor of the Tricentennial, the French Quarter Business Association will showcase some of the businesses who are apart of that history throughout the year.
Gray Line New Orleans

What year was your comp any established?
1924.
How long have you been located in the French Quarter?
[Our] business has toured the [French] Quarter since 1924.
Why have you chosen to remain in the French Quarter?
We believe that the French Quarter is the heart of the city, and our guests are those from around the world that we chose to share our heart with!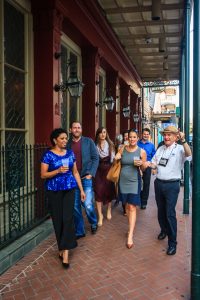 What does it mean to be a French Quarter business?
Being a French Quarter business means that you must balance our historic and what is good for our delicate city, with the interests of our business.
Describe in what ways the French Quarter has affected your business over the years.
The preservation and yet development has allowed us to welcome more guests to our city as well as our business.  Recovering from [Hurricane] Katrina, the heart of the city is where visitors could come to help us rebuild from our businesses to our personal lives.
Do you have an interesting or funny story about being located the French Quarter?
New Orleans is a funny story book daily. We have learned not to be surprised at people in costume at 7am on our way to work, guests with a monkeys designated as a service animals, or a man walking his miniature pony on the riverfront who asks one of our staff to babysit while he visits a restroom (which of course we did).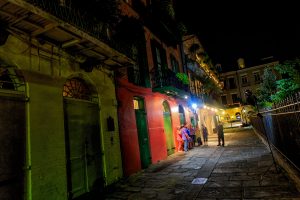 To learn more about the Gray Line New Orleans visit www.GrayLineNewOrleans.com.