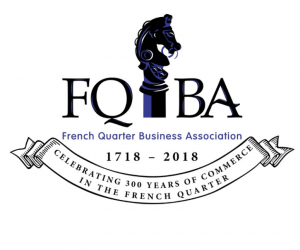 The French Quarter has been in the business of trade and commerce since 1718 when Jean-Baptiste Le Moyne de Bienville and French Mississippi Company landed on the riverbend. The French Quarter Business Association is proud to be apart of that commercial history and dedicated to its continuation. In honor of the Tricentennial, the French Quarter Business Association will showcase some of the businesses who are apart of that history throughout the year.
WHERE Magazine

What year was your comp any established?
1968, it's our 50th Anniversary this year.
How long have you been located in the French Quarter?
50 years.
Why have you chosen to remain in the French Quarter?
As a magazine written for the visitors to our city, it is important to be located in the center of the #1 location for all visitors who come to New Orleans, especially to be up to date on all the happenings in our visitor sector.
What does it mean to be a French Quarter business?
The French Quarter is our community and for a monthly magazine, it is important to know the people who create the restaurants, retail, and various venues for our visitors, and who along with the hoteliers who service our visitors. These are the people who help drive our city's largest economy and create a work force of more than 90,000 people. Without the French Quarter, there would be no visitors.
Describe in what ways the French Quarter has affected your business over the years.
Our business is dependent on a healthy French Quarter. That is why it was important to be part of the organizations who help solve problems, work with our politicians and have our voices heard when needed. Personally, I am a past-president of the FQBA, a past president of the Vieux Carre Alliance (the precursor to the FQ Management District) and a past-secretary and past-vice president of the French Quarter Management District. We also created new products to meet the needs of people visiting the FQ, such as the Where Map, Where Cruise Guide and Where Dining Guide.
Answers submitted by Lois Sutton, Publisher.
For more information visit WHERETraveler.com/New-Orleans.