---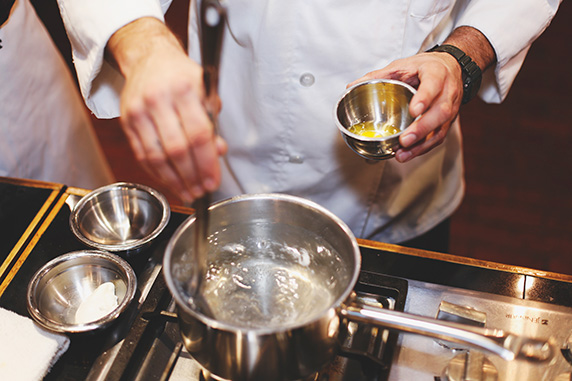 Members of the FQBA gain access to one of the most comprehensive and competitively priced insurance programs available in southern Louisiana. The FQBA created the insurance program in order to ease the burden of Hurricane Katrina recovery and to leverage the buying power of the FQBA resulting in a reduction of insurance rates. The FQBA insurance program is comprised of several A rated multi billion asset insurance companies.
The FQBA Insurance programs claim services will be local in order to prevent claim adjusting delays, improve damage assessment, expedite communication, and prevent claim payment delays.
INSURANCE PROGRAMS

The FQBA insurance program offers commercial automobile insurance through several A rated insurance companies. The FQBA insurance program can provide insurance proposals to cover the full range of commercial automobiles up to a gross vehicle weight of 25,000lbs. We are able to provide quotes for commercial private passenger, pick up trucks, medium weight trucks, delivery, and modified trucks. The FQBA program includes comprehensive local claim services and local customer service.

FQBA Automobile Insurance:

Variety of Liability Limits
Property Damage
Selection of Several Deductibles
Comprehensive Coverage
Collision Coverage
Uninsured/Underinsured Motorist
Medical Payments
Hired & Non Owed Automobile Liability
Business interruption insurance and crisis response due to Food Born illness or nor virus viral outbreak. FQBA has created a high quality insurance program to medigate the possible millions of dollars in losses and tarnished reputation resulting from a Food Born Illness or Nor Virus (aka cruise ship virus) outbreak. This program is provided by the worldwide insurance leaders in food born illness and nor virus response.
Food Born Illness & Norovirus Program:
Business Interruption loss coverage
Clean up expenses coverage
Expert public relations crisis response
Customer confidence/regeneration program
Prevention planning
Crisis plan design/implementation
Rapid response term guarantee
Arthur Gallagher on behalf of the FQBA created a exclusive terrorism insurance program to mitigate the possible millions of dollars in losses resulting from a terrorism or ideological New Orleans event. The Gallagher/FQBA Terrorism insurance program covers physical damages, business interruption and extra expenses, civil or military authority evacuation including loss of egress from a cover terrorist or ideological event. Exclusive to the Gallagher/FQBA program is coverage for the threat of a terrorism event. The terrorist event does not require any government certification to trigger coverage. The coverage will provide insurance to repair, replace, reconstruct your buildings and contents. But most importantly, it will provide business interruption insurance if you have
no damage
, but are closed because your location is in a threat, crime scene or investigation area.
Terrorism Insurance Program:
Buildings
Contents/Equipment
Business Interruption
Loss of Rents
Loss of Egress Civil Authority Evacuation
The FQBA general liability program has been designed to provide the highest quality coverages for all member businesses located in the FQBA geographic area (link back to geographic limitation map). The program provides general liability, liquor liability and umbrella liability. Limits of Insurance are available from $100,000 to $20 million. The program is underwritten by three A rated multi-billion asset insurance companies.
Liability Insurance Program:
Worldwide coverage available
Special event liability
Highly flexible design to meet insurance budget expectation
Variety of deductible options to meet design requirements
Variety of assault and battery limits for hospitality businesses
Flat cost for additional insureds
Domestic and Foreign terrorism
Employee benefit Liability
Valet Parking Liability
The FQBA Professional Liability Program has been designed to meet the needs of over 150 different classes of businesses. Professional businesses and consultants face greater exposure to potential risks and liabilities than ever before. The FQBA professional liability insurance program is underwritten by three A rated multi-billion asset insurers. We believe you will find the coverages to be broad and priced extremely competitive.
Professional Liability Products:
Employment Practice Liability
Directors and Officers Liability
Error's and Omissions Liability
Architects and Engineers Professional Liability
Lawyers Professional Liability
Construction Managers Professional Liability
General Partnership Liability
Consultants Professional Liability
Non-Profit Professional Liability
The FQBA property and flood insurance program is one of the most comprehensive and competitively priced insurance programs in Louisiana. The FQBA property and flood insurance program offers numerous coverages and limits that can only be obtained from the FQBA. We do not know of any other insurance program that offers a larger selection of coverage at such low pricing levels than the FQBA program. The property and flood program is highly flexible allowing every business to customize their insurance policy in order to meet budget expectations. This highly competitive program offers coverage limits from $100,000 to $250 million. The FQBA property and flood program is underwritten by four A rated multi-billion assets insurance companies. Only FQBA members within the geographic territory are eligible for the property and flood insurance program.
Property and Flood Insurance Program:
Variety of wind deductible 2, 3, 5, 10, 15 percent
Business Interruption Actual Loss Sustained
Business Interruption from Utility Failure
Business Interruption Time Deductibles or Dollar Deductibles
Business Interruption Due to Flood
Business Interruption from Mandatory Hurricane Evacuation
Loss of Rents Due to Flood or Mandatory Evacuation
Mandatory Evacuation Extra Expenses to establish new offices
Mold/Fungus Limits Available
Food and Wine Spoilage Limit to $1 million
Excess Flood Insurance
Building Ordinance from Demolition and Increase Construction Costs
Higher Debris Removal Limits for Older Buildings
Earthquake Coverage
Domestic and Foreign Terrorism
FQBA Workers Compensation program provides a full range of technical and administrative services in order to provide the higher quality coverage and service for the lowest possible rate. The program emphasizes pre-screening prospective policyholders and reviewing or implementing safety programs in order to ensure the lowest possible rate without compromising coverage quality. The FQBA insurance program includes comprehensive claim services, personalized loss control services, and local responsive customer service.
FQBA Workers Compensation Program:
FQBA member participants receive up to 20 percent up front discounts
FQBA members with low claims are eligible for up to 15 percent additional discounts
Statutory Coverage Limits
All states coverage is available
All classifications within the FQBA geographic territory are eligible
USL&H coverage is available
Deductible options available to reduce premium and meet budget requirements
Flexible payment methods from equal monthly installments, annual, quarterly, or report payroll monthly.