As many of you heard, the New Orleans Police Department and the 8th District experienced a tremendous loss when Officer Bryan Bordes became unexpectedly ill and died while working his regular overnight shift in the early hours of Sunday, July 3rd. The FQBA expresses our deepest sympathy for the family and friends of Officer Bordes.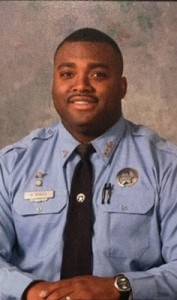 On Saturday, July 9th, the Funeral Procession of Officer Bryan Bordes will come down Esplanade Avenue and turn right up Royal Street. The motorcade is expected to pass between 3:00pm and 4:00pm. It will pass the 8th District Station at 334 Royal Street, then continue on and disband at Poydras St.  
Parking restrictions will be enforced along the route from Esplanade to Canal Street from 12:00 pm to 5:00 pm. Citizens can get more information at the NOPD website. Citizens are also welcome and encouraged to pay their final respects to Officer Bordes as the motorcade passes.